AVIA Real Estate and DHL Express have signed a lease agreement to construct a new modern logistics centre at the Helsinki Airport. AVIA Real Estate is to invest approximately € 34 million in the project. Over the entire lease period DHL Express will invest totally € 100 million in new spaces and technology in the Aviapolis area.
The new logistics centre will serve as Finland's main sorting centre and part of DHL Express' global delivery network. All incoming and outgoing express shipments in Finland will pass through it. The logistics centre will employ about 150 people, and the number is expected to grow by several dozen employees.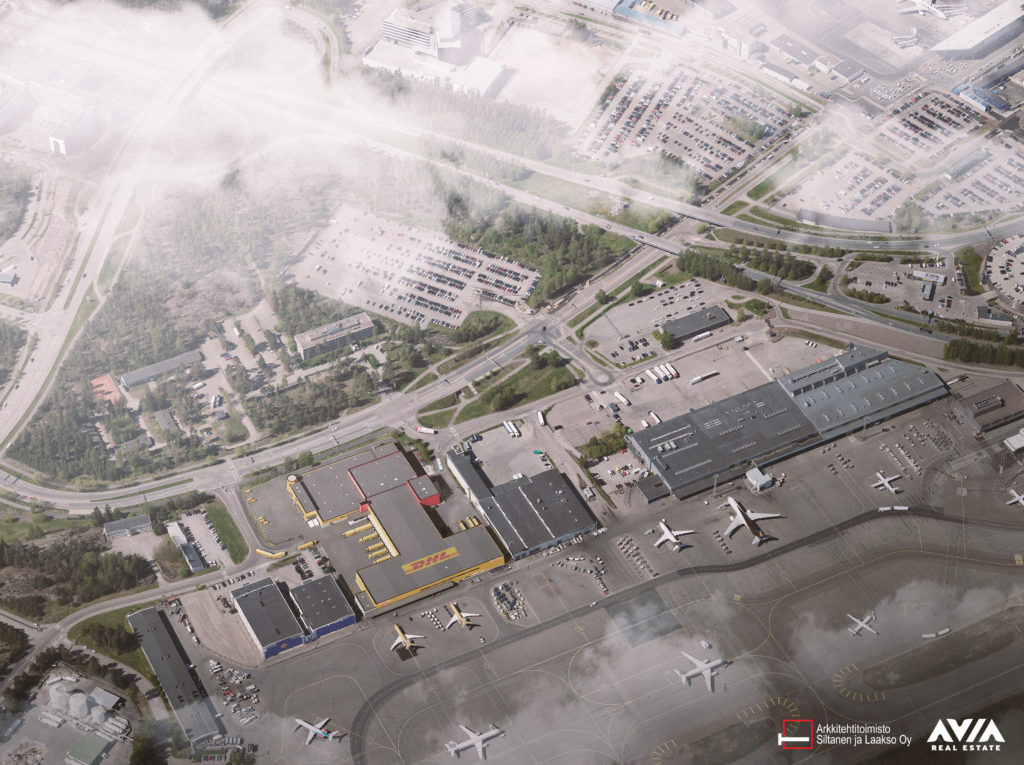 AVIA Real Estate's Managing Director Ilkka Pitkänen is happy about the significant investment.
– According to our strategy we are committed to long-term development of the airport area which is why we find it important to be able to offer our clients modern spaces to suit their demands.
The old buildings will be demolished from the plot during the autumn, and the construction of the new logistics centre equalling two football fields in size (approx. 16,000 sq. m. of gross area) is estimated to start in the beginning of March. The building will be handed over to DHL in late summer 2025.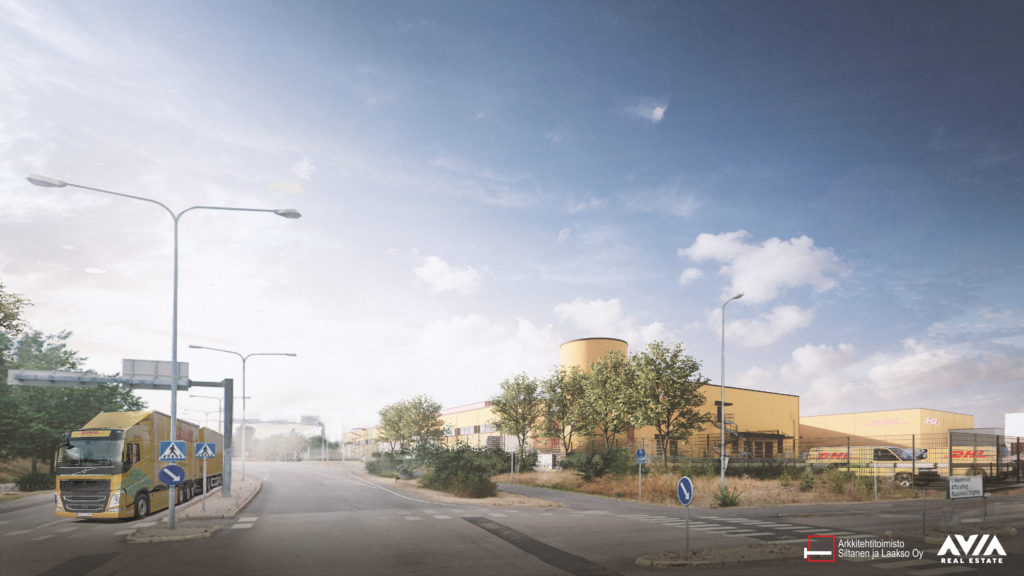 The new logistics centre is DHL Express' response to the increased air express deliveries.
– Over the years, we have made planned investments to strengthen our operations in Finland. This project will increase our handling capacity considerably. A new and updated logistics centre will enable improving the reliability and speed of our delivery service which will make Finnish export and import companies more competitive, DHL Express (Finland) Oy's Managing Director Okay Nuri says.
DHL Express is a long-term tenant at AVIA Real Estate, and the planning of the new investment has been going on for a while already.
-The property to be demolished is nearing the end of its life, so it will be great to have a new terminal built by the international environmental and climatic targets. The terminal will be built to LEED Gold certificate. The spaces will be primarily heated with geothermal energy, and a solar power plant will be built on the roof, Pitkänen explains.
The project's general contractor is Meijou Oy and the general architect is Siltanen & Laakso Oy.
Further information about the project:
Managing Director Ilkka Pitkänen
ilkka.pitkanen@aviarealestate.fi                                                                                                    +358 40 6670906